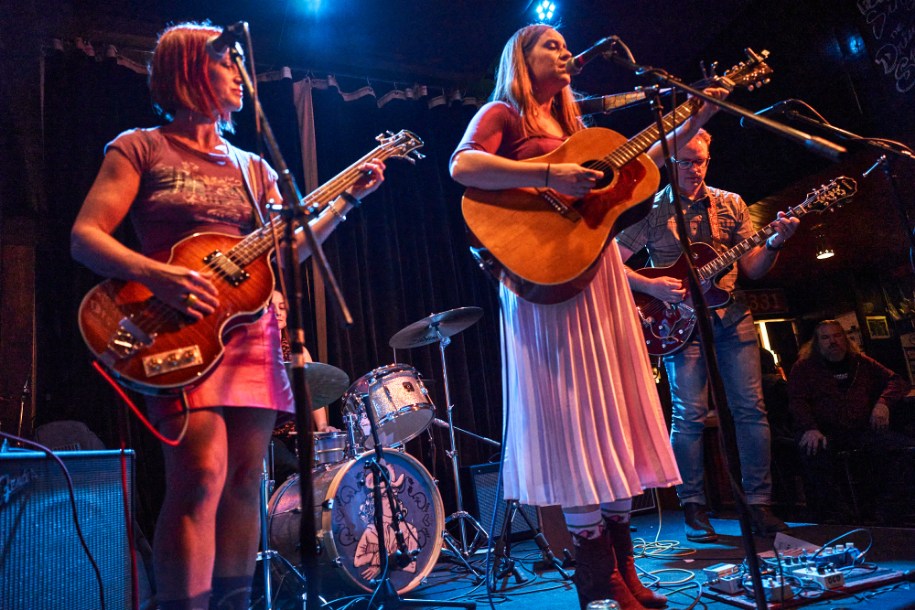 Rock, Folk, Americana
Bethany Larson & The Bee's Knees is one of Twin Cities best kept secrets as declared by Twin Cities Metro. Bethany grew up with three older brothers singing in the church choir. She picked up the guitar at fifteen, and during her college years she trained in classical voice. She now performs with her backing band, "The Bee's Knees" – comprised of her brother Chris Larson on guitar, keyboard and backing vocals, Alicia Kay on bass and backing vocals, and Sara Horishnyk on drums.
The Bee's Knees have been moving up the scale playing venues that include the Dakota Jazz Club, the Aster Cafe, the Red Stagg, the Midwest Music Festival in Winona and the Paramount Theater in her hometown of Austin, MN.
"…Bethany's voice has evolved beautifully: as much Ella Fitzgerald and Juliette Greco as Emmylou Harris and Lucinda Williams. Bethany's lyrics about love and heartbreak have a worldly sophistication and the band has fleshed out unique and sweet arrangements that both swoon and rock."  –Adam Levy, The Honeydogs